With the arts in the hot seat, I wanted to take a second to share a few photos that I feel capture why our communities need the arts. Each image is a small moment that brought joy, growth, unity and understanding to people. The beauty of being a photographer is that I can literally show you the wonder that the arts bring me each day.
Also, these images are just a round up of the later part of 2016, please browse my blog to see more!
Esperanza Spaulding performs at The Bomhard Theater at The Kentucky Center for the Performing Arts in Louisville, Ky., during her D+Evolution Tour.
A patron of Thunder At The Center reacts to her face paint.
Tom Cunningham explains how he plays the violin at an event that celebrated military families.
A patron tries on a costume after A Hamilton Sing A Long.
Fabric artist Penny Sisto tells her life story why demonstrating her craft to educators in the Anne Frank Bearing Witness program.
Students discuss Holocaust murals made by gifted students at a summer camp hosted by WKU.
Teaching artist Talleri McRae gives pointers to students at St. Francis of Assisi after they performed an original skit about people affected by the Holocaust.
Wendy Whelan teaches a master class at Louisville Ballet for Louisville Ballet School students.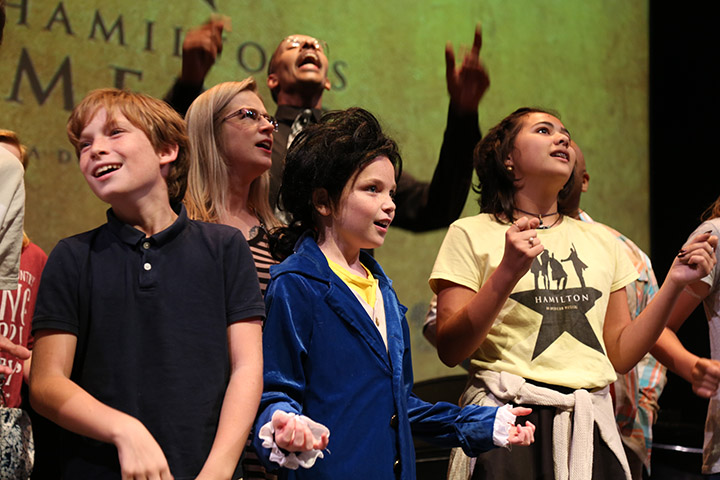 Youth sing along to songs from Hamilton.
Students at ESL Newcomer Academy work on making shapes with dance and theater organization, Pilobolus.
Community members dance together at a community movement workshop.